Organizations are constantly looking for better ways to increase customer satisfaction, generate additional revenue and spark customer retention. While some customer service professionals say that brand loyalty and keeping customers for life is an unachievable goal, there are some strategies that can strengthen the customer-provider relationship. A few of these efforts include:
Hiring people who have "personality" and who really enjoy interacting with internal and external customers.
Delivering quality customer service face-to-face and via technology by training every employee to be adept at using the technology provided for serving their customers effectively.
Educating all employees on the policies, procedures, products and services that customers should be able to expect them to know.
Building a customer-centric environment that lets customers know that they truly are valued. This includes using positive interpersonal communication skills (e.g. active listening, verbal and nonverbal skills, and asking the right questions).
Ultimately, the secret tool for making sure that customers want to do business with an organization is that all employees must continually develop and display a positive attitude when dealing with current and potential customers. To demonstrate the power of this trait, think about the following formula.
If the letters…
A B C D E F G H I J K L M N O P Q R S T U V W X Y Z
Equals numerical values of…
1 2 3 4 5 6 7 8 9 10 11 12 13 14 15 16 17 18 18 20 21 22 23 24 25 26
Then…
A+T+T+I+T+U+D+E
1+20+20+9+20+21+4+5 =100%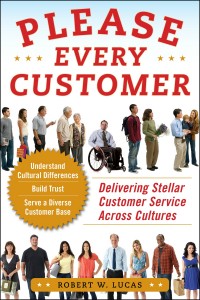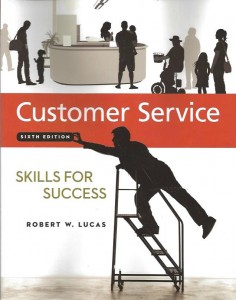 To learn more about the power of positive customer service using sound and proven customer service knowledge, techniques and strategies, get copies of Customer Service Skills for Success and Please Every Customer: Delivering Stellar Customer Service Across Cultures.