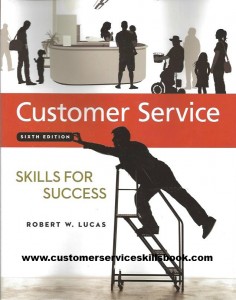 When organizations attain a high degree of brand recognition and a reputation for providing quality products and services at a competitive price, while going above and beyond their customers' expectations, they are typically rewarded with customer loyalty and repeat and referral business.
According to a J.D. Powers and Associates North American Hotel Guest Satisfaction Index Study, "The highest-performing hotel brands differentiate themselves by meeting customer expectations consistently, whether it's a guest's first stay with the brand or their fiftieth. . . . By setting and maintaining high brand standards, hotels build a reputation for reliability, which breeds customer loyalty."
Extracted from Customer Service Skills for Success by Robert W. Lucas, McGraw-Hill Higher Education, 2015.