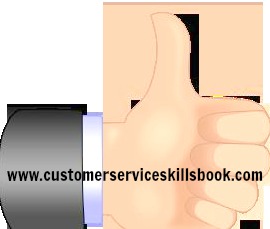 Nonverbal Communication Success Tip
Whether you are dealing with customers or potential customers, never forget that the way that you communicate verbally and nonverbally (interpersonal communication skills) will determine the outcome of your interactions. In particular, nonverbal cues can often override your spoken words.
Personality types, cultural and educational background, the environment in which people have been reared, and many other factors affect the manner in which nonverbal cues are sent and received. All of these and more can create communication barriers since nonverbal cues carry powerful messages, you should remember that there is considerable room for misinterpretation of the cues used by different people.  The skills of recognizing, assigning meaning, and responding appropriately to nonverbal messages are not exact. That is because human behavior is too unpredictable and the interpretation of nonverbal cues is too subjective for accuracy of interpretation to occur with consistency.
To prevent possible communication and relationship breakdowns, take the time to study ways in which nonverbal cues are sent and received in various cultures and by different categories of customers people based on age, gender, personality style, abilities, and other factors. Use what you learn to measure your own patterns of nonverbal communication and send messages wit others accordingly.
For customer service tips, ideas and strategies on communicating with different types of customers in your own workplace, get copies of Customer Service Skills for Success, Please Every Customer: Delivering Stellar Customer Service Across Cultures, and How To Be a Great Call Center Representative.