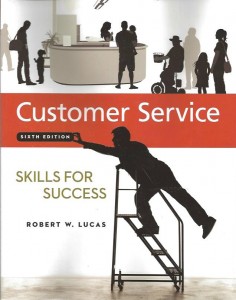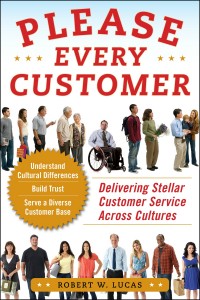 Providing effective customer service in a diverse world is something that virtually anyone in an organization must master in today's business world. As the world grows smaller economically and otherwise (e.g. world trade, international travel, outsourcing and offshoring of jobs, worldwide Internet access, international partnerships between organizations and technologically transmitted information exchange), the likelihood that you will have contact on the job with people from other cultures, or who are different from you in other ways, increases significantly. This possibility also carries over into your personal life, since diversity is encountered everywhere (e.g. over the telephone and Internet and in supermarkets, religious organizations, on public transportation), and is an important aspect of everyone's life. Although diversity presents challenges in making us think of differences and similarities, it also enriches our lives; each encounter we have with another person gives us an opportunity to expand our knowledge of others and build relationships, while growing personally.
One significant impact that diversity has on customer service is that people from varied backgrounds and cultures bring with them expectations based on the "norm" of their country or group. Whether this diversity pertains to cultural or ethnic differences, beliefs, values, religion, age, gender, ability levels or other factors, a potential breakdown in customer satisfaction can occur if people get other than what they want or expect.
Part of creating a positive diverse business environment is to train each service provider on the nuances of dealing with people who have backgrounds that are different from their own. Additionally, this effort involves each employee taking ownership for enhancing his or her knowledge and skills related to working with a diverse customer base.
To learn more about dealing with diversity in a customer service environment, along with hundreds of ideas on effective customer service skills and tips for dealing with a variety of common customer service challenges and delivering excellent customer service, get copies of the books Customer Service Skills for Success, Please Every Customer: Delivering Stellar Customer Service Across Cultures and How to Be a Great Call Center Representative.