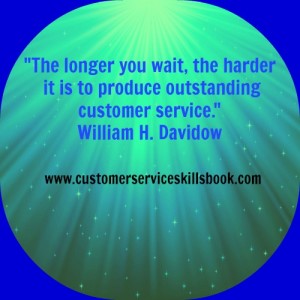 Strong Customer Relations Result From Excellent Customer Service
Providing excellent customer service should be the goal of everyone in your organization, not just front line customer service representatives. Ultimately, customer satisfaction and customer retention are about how well you care about your job and the quality of customer service you provide. By working closely with your customers to build and maintain strong customer relations with them, you not only have an opportunity to meet but also exceed their needs, wants and expectations.
To sum all this up, it comes down to possessing strong product knowledge and customer service skills and applying both anytime you come into contact with an internal or external customer.