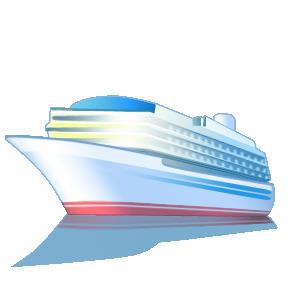 Sound Customer Relations Strategies at
TBS Travel Keeps Cruisers Coming Back
I thought I'd take time to share a real jewel in the travel industry if you love to travel as much as my wife and I do. We are enthusiastic cruisers and world travelers. There are so many beautiful and unique things to see and be awed by that we leap at any opportunity to visit our own country and distant lands. Unfortunately, we have yet to win a lottery and neither have rich relatives who might someday leave use the wealth necessary to keep us in a lifestyle to which we'd love to get accustomed!
To compensate for the conundrum of inadequate funds to cruise at the drop of a hat, we did quite a bit of research to find qualified and competent travel agents. The group that we use whenever we cruise are the travel agents at TBS Travel (http://ourcruiseagent.com/). The husband and wife owners (Steve and Barbara Tanzer) of the agency possess credentials from several cruise companies and from international certifying agencies for cruise agents. In addition to being knowledgeable about the ins and outs of the complicated cruise industry, they also very customer-centric and have the customer service skills to deal with any type of customer situation that they encounter.
Some of the attributes that we looked for in cruise agents were friendliness, solid communication skills, honesty, integrity, business acumen, positive employee attitude, industry and world knowledge (they cruise regularly and have been on over 60 cruises themselves on various cruise line ships), and a sincere desire to do whatever it takes to help their clients. They possess these qualities and more. With their extensive personal travel experience, they have proven to be a tremendous asset in recommending the pros and cons of different lines, ships, itineraries and shore excursions, destinations, and associated travel needs, such as hotels, airlines, and trains.
By taking an interest in their customers and providing customer support before, during and after a cruise, Steve and Barbara have proven to be a benchmark for other agencies to copy by providing exceptional customer service. If you'd like to see some additional qualities that we used to identify a worthy organization with which we do business, get a copy of my Customer Service Skills for Success book.
About Robert C. Lucas
Bob Lucas has been a trainer, presenter, customer service expert, and adult educator for over four decades. He has written hundreds of articles on training, writing, self-publishing, and workplace learning skills and issues. He is also an award-winning author who has written thirty-seven books on topics such as, writing, relationships, customer service, brain-based learning, and creative training strategies, interpersonal communication, diversity, and supervisory skills. Additionally, he has contributed articles, chapters, and activities to eighteen compilation books. Bob retired from the U.S. Marine Corps in 1991 after twenty-two years of active and reserve service.