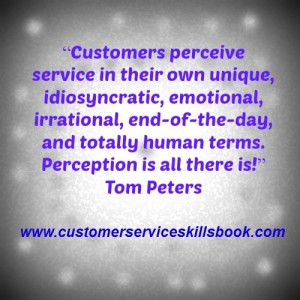 Customer Perceptions Have An Impact On Customer Relations
Most customer service representatives go to work with the determination to deliver excellent customer service and achieve customer satisfaction. They typically have the customer service skills and knowledge needed to address their customer's needs, wants and expectations. Even so, some things occasionally go wrong during the customer service transaction.
What the customer service representative does from that moment on will often impact customer retention and what their customer tells others about their experience. This is why it is so crucial for anyone dealing with current or potential customers to learn and use strong service recovery strategies and use them immediately when things start to go wrong with a customer.
For ideas and strategies on building strong customer service relationships and successfully recover when service breaks down, get a copy of Customer Service Skills for Success.