Interpersonal Communication – Your Key to Customer Service Success
To be successful in your interactions with customers whose values, beliefs and experiences differ from your own, you will need to broaden your scope of knowledge related to interpersonal; communication, especially nonverbal signals (cues).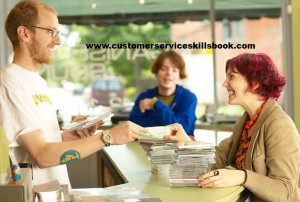 Because nonverbal communication styles and interpretations often differ from person-to-person and from one culture to another, the likelihood of breakdowns in interpretation and misunderstandings of nonverbal cues is high.
To enhance your awareness and skills in this area, attend seminars on nonverbal communication and cultural diversity, explore books, articles, and other information online or at the library, watch other people and talk about differences with others that you know. The more you know, the better your interpersonal communication skills will likely become.
For additional ideas and tips on more effectively honing your interpersonal communication skills, get copies of Please Every Customer: Delivering Stellar Customer Service Across Cultures and Customer Service Skills for Success.