Strengthening Communication with Customers – Tip#2
Be Consistent
Customers who feel that they have an active role in and control of a service-provider interaction often feel more important and valued. Improved interpersonal communication can lead to higher levels of customer satisfaction and retention and reduced stress for you and your co-workers.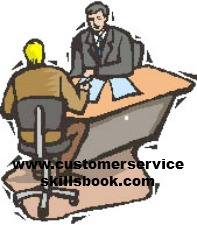 Take advantage of the following strategy to build stronger relationships with your internal and external customers by being consistent.
People tend to like what is familiar. If customers come to know that they can depend on you and your organization to regularly provide timely, factual information, they will likely be more loyal. Provide information and updates to customers on a regular basis, not just when it is convenient for you. This is especially true when you are working on a problem or service breakdown. Remember that they do not know what you know. For example, if you are gathering information or need more time than expected, come back to the customer with periodic updates to give him or her a status check. Do not wait until the time or date that you were expected to resolve the issue to contact the customer; Otherwise, they are likely to be very upset.
For specific strategies on more effective communication with your customers, get a copy of Customer Service Skills for Success and Please Every Customer: Delivering Stellar Customer Service Across Cultures.