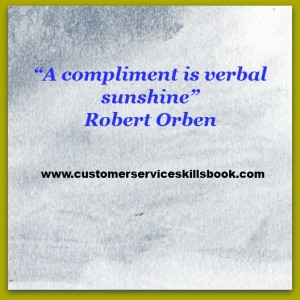 Strengthening Customer Relationships
Strong Verbal and Non-Verbal Communication Skills Can Make the Difference!
We live in an era in which people from all over the world come together in various situations throughout any given day. They bring with them individual experiences, education levels, cultural and personal backgrounds, preferences, opinions, and perspectives. Any or all of these elements can impact the way they approach and receive others or the manner in which they communicate.
An old adage goes: It is not what you say, but how you say it that counts. Nothing can be truer than when you are dealing with customers from diverse backgrounds. For this reason, customer service representatives should always take their time to "read" their customers and think of their response (verbally and non verbally) before jumping into any situation where verbal and non-verbal messages communication might be misinterpreted.
Likely, the last thing that a customer service representative, or another employee from an organization, wants to do is falter in their efforts of building customer relationships.
To help reduce the potential of a customer-provider relationship breakdown; service providers should focus on building and practicing their positive communication skills (e.g. smiling, paying compliments, using open body movements and gestures and finding things to agree with when interacting with their customers).
For ideas on how to more effectively communicate verbally and non verbally in order to improve customer loyalty and enhance customer retention, get copies of my books: Please Every Customer: Delivering Stellar Customer Service Across Cultures, Customer Service Skills for Success, and How to Be a Great Call Center Representative.
About Robert W. Lucas
Robert 'Bob' Lucas has been a trainer, presenter, customer service expert, and adult educator for over four decades. He has written hundreds of articles on training, writing, self-publishing, and workplace learning skills and issues. He is also an award-winning author who has written thirty-seven books on topics such as, writing, relationships, customer service, brain-based learning, and creative training strategies, interpersonal communication, diversity, and supervisory skills. Additionally, he has contributed articles, chapters, and activities to eighteen compilation books. Bob retired from the U.S. Marine Corps in 1991 after twenty-two years of active and reserve service.