Customer Relationship Management Initiatives Focus on Customer Loyalty and Retention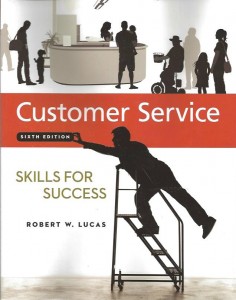 At one point in history, business owners knew their customers personally. They knew their customers' families, what their religious affiliation was, and what was happening in their lives. Customers dealt with the owners of a business and had personal relationships with them. That was then, and this is now. That is why many customer relationship management initiatives focus on customer loyalty and retention.
Our current society is more mobile; people live in large metropolitan areas where customer relationships are distant, and families live miles apart from one another in many instances. Large multinational organizations provide the products and services once provided by the neighborhood store. All this does not mean, however, that the customer-provider relationship can no longer exist. Many successful organizations, and those who want to become successful, spend a lot of time, effort and money on building and maintaining strong customer relationship management program.
Why bother building relationships with customers? The answer would seem obvious—so that you can stay in business. However, when you examine the question further, you may find that there are more reasons than you think. This is where the customer relationship management (CRM) concept comes in. In effect, such initiatives strive to create ongoing friendships with customers and focus on making them feel comfortable with the organization and its service providers in order to enhance customer and brand loyalty. By training all employees, especially frontline customer service representatives, to more effectively interact with customers and deliver excellent customer service, organizations are more likely to gain and retain a loyal customer base.
To learn more about effectively creating a customer-centric organization that continually strives to improve service to internal and external customers while working to achieve customer satisfaction, get a copy of Customer Service Skills for Success.