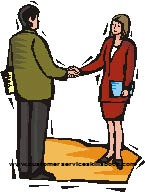 Building Customer Relationships to Increase Customer Retention
The only way for customer service representatives and their organizations to excel is by first building strong customer service relationships.
By exhibiting stellar product and service knowledge and employing effective customer service skills, listening and communicating verbally and non verbally they are able to properly determine customer needs, wants and expectations. Once they determine these things, they are on their way to providing customer satisfaction and helping build customer and brand loyalty.
If this makes sense to you and you would like to learn specific strategies for enhancing interpersonal relationship skills and other strategies for obtaining and retaining customers, get copies of my books, Customer Service Skills for Success and Please Every Customer: Delivering Stellar Customer Service Across Cultures.
About Robert C. Lucas
Bob Lucas has been a trainer, presenter, customer service expert, and adult educator for over four decades. He has written hundreds of articles on training, writing, self-publishing, and workplace learning skills and issues. He is also an award-winning author who has written thirty-seven books on topics such as, writing, relationships, customer service, brain-based learning, and creative training strategies, interpersonal communication, diversity, and supervisory skills. Additionally, he has contributed articles, chapters, and activities to eighteen compilation books. Bob retired from the U.S. Marine Corps in 1991 after twenty-two years of active and reserve service.