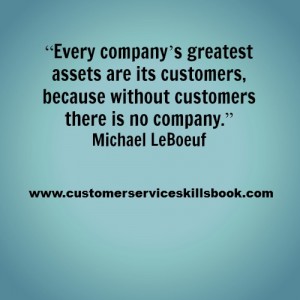 Organizations and customer service representatives that go out of their way to identify customer needs, wants and expectations, have a better chance of increasing brand and customer loyalty than competitors who do not.
By working hard to create a customer-centric organization, businesses increase the likelihood that customers will return and tell others about their positive service experiences.
For proven customer service ideas and strategies for building a strong service culture and delivering stellar customer service in your organization, get copies of Customer Service Skills for Success, Please Every Customer: Delivering Stellar Customer Service Across Cultures and How to Be a Great Call Center Representative.