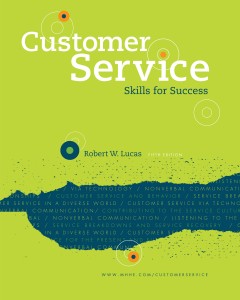 Customer Service Strategies That Aid Customer Satisfaction and Retention
It seems like many organizations are spending a lot of time, effort and money try to impress or "wow" customers, rather than focusing on solid strategies for simply giving them what they want and expect. Unfortunately, a lot of people I know tell me that they are not impressed with all the razzle-dazzle of the latest technology and scripted responses used by customer service representatives. Instead, they just want service providers who are knowledgeable, empowered to act, can communicate effectively and make appropriate decisions in a service situation, especially if service has already broken down.
The following strategies can help accomplish customer satisfaction and potentially lead to more loyal customers.
Create an effective communication environment. One trend that seems to be gaining ground with a lot of companies is that they are actively trying to improve the systems that collect information from customers and communicate with them. Not only must service representatives communicate; they must also actively listen to what the customer is saying and address concerns, needs, and expectations promptly and professionally. Part of this communication is the integration of online and mobile technology processes that give customers a variety of options to access information and service twenty-four hours a day, all year long (24/7/365). All of this is in response to the recognition that there has to be a better response to life balance issues of customers who are demanding that someone be "on-call" to address their needs when they want service.
Provide enhanced service training. Concerned organizations are also working harder to train their employees to really listen to customers and effectively analyze what they are saying. Whether customers communicate in person, over the telephone or via one of the numerous technology channels, successful organizations are striving to better understand and address customer needs in a timely and professional manner.
Using technology that makes sense. In past decades, the use of computers has been integrated into nearly every aspect of business and service delivery. More recently, mobile technology and person data delivery systems have created a more tech-savvy customer base which assumes that service mechanisms, to which they have access and use daily, will be integrated into the service solution equation. Intuitive approaches, apps, and other technology-based mechanisms are being designed and used by many of the top-rated organizations in the 21st Century.
The key to effectively creating and supporting a truly service-oriented customer-centric environment in today's world is to step back and analyze what the actual needs of customers are and then set out to find ways to address them. This gets back to the first point…actively listening to your customers.
For additional information, ideas, strategies on how to build stronger relationships with customers in order to help achieve customer satisfaction and build customer relationships, get a copy of Customer Service Skills for Success.