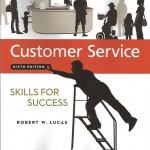 Excellent Customer Service Strengthens
Customer Relationships and Leads to Brand Loyalty
Excellent customer service strengthens customer relationships and leads to brand loyalty. When organizations attain a high degree of brand recognition and a reputation for providing quality products and services at a competitive price while going above and beyond their customers' expectations, they are typically rewarded with customer loyalty and repeat and referral business.
According to a 2009 J.D. Power and Associates North American Hotel Guest Satisfaction Index Study, "The highest-performing hotel brands differentiate themselves by meeting customer expectations consistently, whether it's a guest's first stay with the brand or they're fiftieth. . . . By setting and maintaining high brand standards, hotels build a reputation for reliability, which breeds customer loyalty."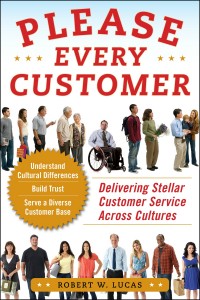 There are numerous benefits that result from creating a customer-centric service culture where current and new customers come to assume that they will receive the same high quality of customer service as the last time they contacted an organization. Each time frontline customer service representative goes out-of-the-way to identify and fulfill a customer's needs, wants and expectations, it strengthens the customer relationship. This typically leads to repeat business and word-of-mouth publicity to the customer's friends, family, and associates.
Here are a few direct results that are derived from exceeding customer expectations:
Less need to obtain new customers through marketing, since current customers are

aware of offerings and take advantage of them.

Reduced marketing costs, since direct mail, follow-up, and other customer recruitment

activities are reduced.

Increased return on investment (ROI), since marketing can target specific customer

needs.

Enhanced customer loyalty due to pricing and product service offerings that meet

current customer needs.

Elevated profitability due to increased sales, customer referrals, and longer customer

retention during the life cycle.
The above extract is from Customer Service Skills for Success, 6th ed. To learn more techniques and strategies for delivering excellent customer service, building stronger customer relationships, helping develop brand loyalty and become a better customer service representative, get a copy of the book along with Please Every Customer: Delivering Stellar Customer Service Across Cultures.