What is Service Culture?
An organization's service culture encompasses its products and services, employees and the physical appearance of its facility, equipment, or any other aspect of the organization with which a customer comes into contact. Managers in successful organizations are keenly aware of the importance of all these elements and continually assess the impact that each has on service delivery.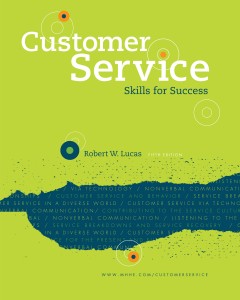 Since customer service is made up of many facets, each of which affects its customers and helps determine the success or failure of service initiatives, care should be given in identifying what customers want, need and expect, Once these things are known, a company should carefully create a response to address those elements.
Too often, organizations over-promise and under-deliver because of their cultural and internal systems  (infrastructure) do not have the capacity to support successful customer service initiatives. An example of this would be an organization where management has its marketing department develop a slick piece of literature describing all the benefits of a new product or service provided by a new corporate partner. Then, a special toll-free number or Web site is set up to handle customer responses, but no additional staff is hired to handle the customer calls and current employees are not given adequate information or training to do their job. The project is likely doomed to fail because adequate service support has not been planned and implemented in advance.
Unfortunately, an organization's structure gets in the way of quality service. Many companies are top-down–oriented or product-centered and typically view customers from the standpoint of what company products or services they use. In such organizations, upper management is at the top of their hierarchy and customers as a final element or afterthought. Such companies often have stockholders who demand higher profit margins and lower expenditures, and to whom senior management must answer. Leaders in such companies often lose sight of what really drives their business…the customer. In an era when a competitor is only one mouse click away; this can be a road to disaster. A way to combat this dilemma is to flip the organization and put the customer as the focal point. Everything that the company does should be driven by needs, wants, and expectations that are identified through customer feedback. There should also be checks and balances built into the system so that when a product or service is provided, there is a means to gauge response and satisfaction immediately from customers.
On the opposite end of the customer-provider continuum, successful organizations are customer-centered or customer-centric and focus on customer individual needs. In such organizations, managers realize that without customers, they can close the doors and everyone can go home. Typically managers in such companies recruit and hire the best, train employees frequently and are vigilant regarding assessing customer needs, wants and expectations. Quality initiatives are evident in everything the company does and provides and customers are in the forefront of employee efforts.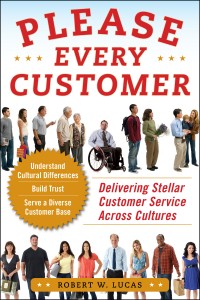 To learn more about service culture and other aspects of effective customer service, click here.
About Robert W. Lucas – Customer Service Professional
Bob Lucas has been a trainer, presenter, customer service expert, and adult educator for over four decades. He has written hundreds of articles on training, writing, self-publishing, and workplace learning skills and issues. He is also an award-winning author who has written thirty-seven books on topics such as, writing, relationships, customer service, brain-based learning, and creative training strategies, interpersonal communication, diversity, and supervisory skills. Additionally, he has contributed articles, chapters, and activities to eighteen compilation books. Bob retired from the U.S. Marine Corps in 1991 after twenty-two years of active and reserve service.
Make Money Writing Books: Proven Profit Making Strategies for Authors by Robert W. Lucas at Amazon.com.
The key to successfully making money as an author and/or self-publisher is to brand yourself and your company and to make yourself and your book(s) a household name. Part of this is face-to-face interaction with people at trade shows, library events, book readings, book store signings, blogging or guest blogging on a topic related to their book(s). Another strategy involves writing articles and other materials that show up online and are found when people search for a given topic related to a topic about which the author has written.
If you need help building an author platform, branding yourself and your book(s) or generating recognition for what you do, Make Money Writing Books will help. Bob's popular book addresses a multitude of ideas and strategies that you can use to help sell more books and create residual and passive income streams. The tips outlined in the book are focused to help authors but apply to virtually any professional trying to increase personal and product recognition and visibility.