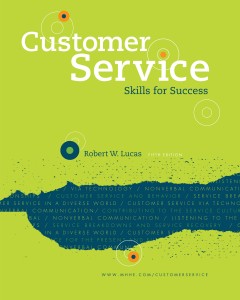 Employee Attitude Is a Key to Building Effective Customer Relationships
Positive customer relations are something that every customer service representative and every other employee from the top down in any organization should make a priority. By putting more effort into establishing, nurturing and expanding customer relationships organizations can look increased sales and ultimately help solidify brand loyalty along with customer satisfaction and customer retention.
By using solid customer service skills and providing a great customer service experience for every current and potential customer who comes into contact with their organization; every customer service representative is doing his or her part in making sure that excellent customer service is the norm.
For ideas and strategies on how to create a positive customer service environment that can position your organization to be a leader in customer service, get copies of my books Customer Service Skills for Success, Please Every Customer: Delivering Stellar Customer Service Across Cultures and How to Be a Great Call Center Representative.
About Robert C. Lucas
Bob Lucas has been a trainer, presenter, customer service expert, and adult educator for over four decades. He has written hundreds of articles on training, writing, self-publishing, and workplace learning skills and issues. He is also an award-winning author who has written thirty-seven books on topics such as, writing, relationships, customer service, brain-based learning, and creative training strategies, interpersonal communication, diversity, and supervisory skills. Additionally, he has contributed articles, chapters, and activities to eighteen compilation books. Bob retired from the U.S. Marine Corps in 1991 after twenty-two years of active and reserve service.